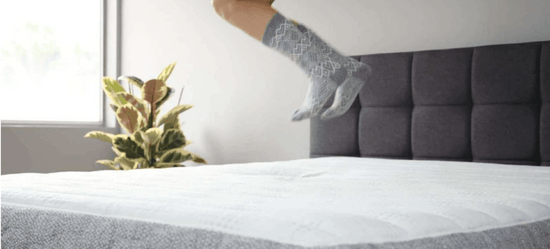 We're always eager and ready to hear from you. Please feel free to contact us with any thoughts, comments, or questions via either the phone number listed below or our contact form.
All of our mattresses are
Made in the USA
Sound Sleep Products
3003 W Valley Hwy E
Sumner, WA 98390
Contact: (253)-891-1293
Contact Us
Frequently Asked Questions
Experience Halcyon Pressure Sensitive Foam for Yourself!
Our luxury mattresses make old-fashioned memory foam obsolete. Our unique manufacturing process uniformly infuses gel though the memory foam cell. This process allows for a cooler and much more comfortable and supportive sleeping surface.
Our mattress prices are low for several reasons. At the top of the list is the fact that since we sell our mattresses directly to you, we are able to eliminate the middleman. When you purchase a mattress from gelfoambed.com, you are buying direct from our factory. Next, we don't pay for expensive advertising or advertising campaigns. (Other companies often pass those costs onto their customers.) Plus, our mattresses are made to order. That means we don't stock excess inventory, which reduces our overhead. We have a lean manufacturing process and use only 100% American-made materials in our mattresses.
Gel-infused memory foam is very supportive by nature. Recent technological breakthroughs in the form of Halcyon Foam enable us to produce ultra-high-quality mattresses designed to conform to the contours of your body. Our Miranda mattress is a medium firm mattress and the Venus mattress has a more plush feel.
All mattresses are available in Twin, Twin XL, Full, Queen, King and California King sizes. We also offer our mattresses in popular RV sizes.
Our mattresses can be used with or without a box spring.  All of our mattresses will work with adjustable bed frames.